Business Strategy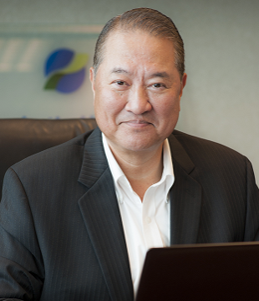 Chester Ho

Taifong Partners, Managing Partner
Chester Ho is the Managing Partner of Taifong Partners. Prior, Chester was the President of TaiAn Technologies which runs the Eminent Venture Funds.

Chester is the Founder and Partner of Taipei Angels. He serves on the Board of the Taiwan Venture Capital Association, Taiwan Biotech Industry Organization and the Biochemical Engineering Society of Taiwan.

Previously, Chester was the President of Boston Life Science Venture Corp. He had taught at various universities including the State University of New York at Buffalo, National Chiao Tung University, Rotterdam School of Management, Xiaomen University, and Shanghai Advanced Institute of Finance. Chester is currently an Adjunct Professor at National Chengchi University, teaching "Venture Capital and Entrepreneurship"at the EMBA and IMBA Programs.
Chester completed his PhD in Chemical Engineering at the Massachusetts Institute of Technology with a minor in Biochemical Engineering under the supervision of Professors Daniel Wang and Ray Baddour (a Founder of Amgen) and he earned MS and BS in Chemical Engineering at Kansas State University (U.S.) and Chung Yuan University (Taiwan).
+read more

Catherine Tsai

Taifong Partners
Catherine Tsai is Partner in Taifong Partners' Taipei office. She is also a Director of GeneReach Biotechnology. Prior to joining Taifong Partners, Catherine Tsai was a Vice-President of Taian Technologies and WI Harper responsible for Healthcare and TMT investments.

Previously, Catherine was a Vice-President of FCC Partners, a boutique investment bank focusing on middle-market deals, linking Greater China and the US capital markets. She handled more than 15 private placement and M&A projects; managed corporate clients in Taiwan and China; acted as advisor to the client by providing financial advisory services, business development services and corporate strategy consulting services. She has also worked for Academia Sinica, the most preeminent academic institution in Taiwan, where she managed national genomics research program and several technology licensing projects.

Catherine is experienced in global business management, corporate strategy development, intellectual property management, and corporate finance.

Catherine holds an M.B.A. from Thunderbird School of Global Management (Arizona) and a Master of Intellectual Property Law from Franklin Pierce Law School (New Hampshire).
+read more